Solid Type Challenge™ is the name of our own font that we made after the 36-type challenge that took place in our office during the past few weeks.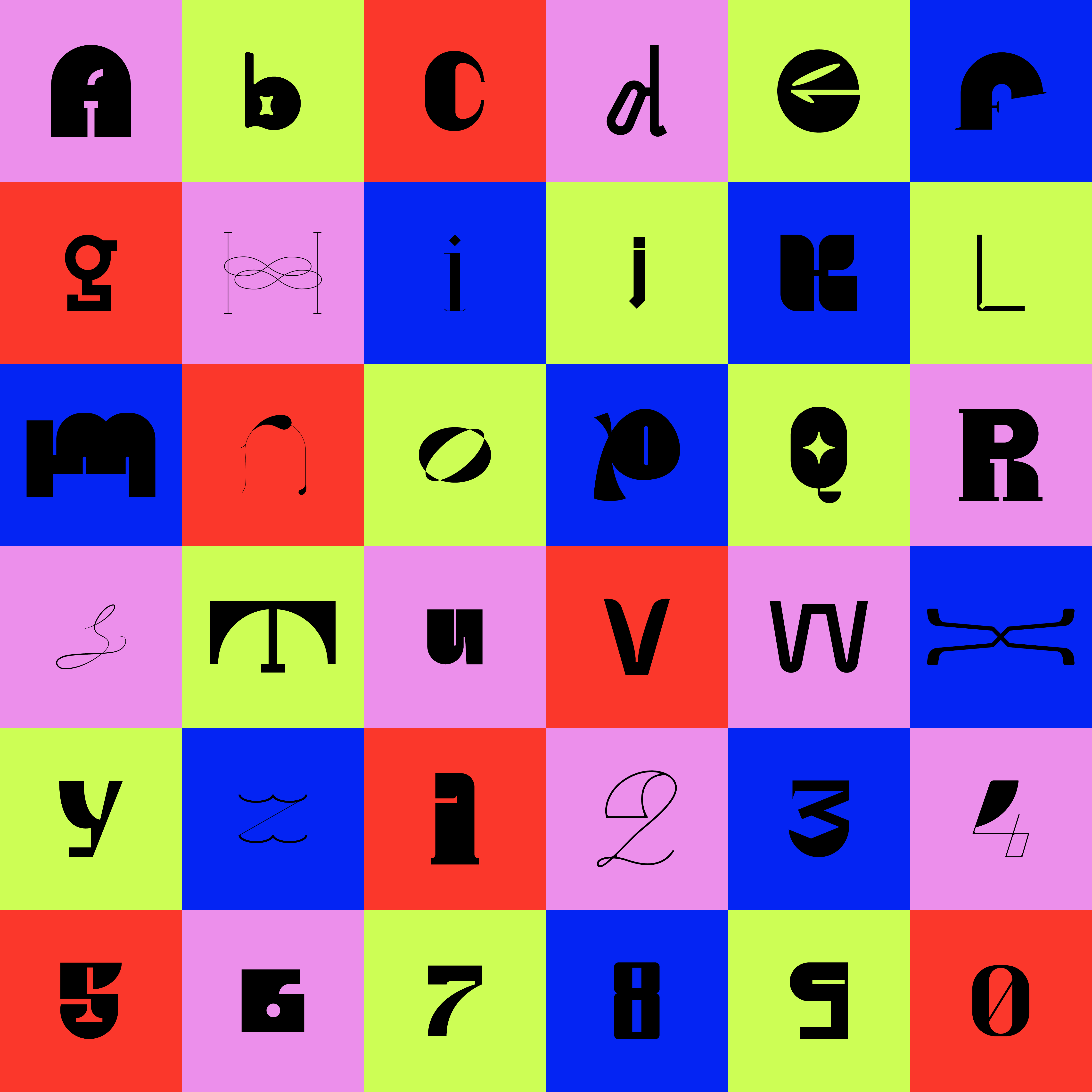 The letters were not expected to be turned into a font at first, so the baseline and x-height are all different, and that gave the font its playful characteristic.
Most letterforms were geometric and some were freehand. The letters were sketched out first, but that doesn't mean the final outcome looked the same!